VICENZA, Italy — With less than three weeks to go until the DODEA European soccer championship, one might think that Friday's clash between Vicenza and Rota could help both sides figure out where they stand.
If so, one could be wrong.
The Cougars earned a 5-3 triumph over the Admirals in a game in which both teams played against many players in many positions.
"We have many talents," said Vicenza coach John Kohut. "We just have to learn to play together."
That talent showed in the first half as the Cougars took a 4-0 lead – taking advantage of Rota errors and some nifty passes.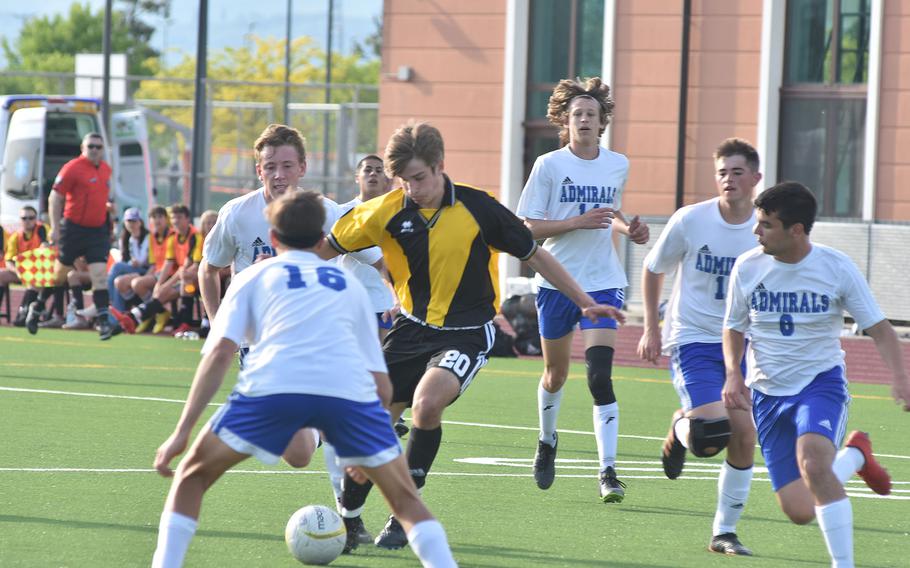 Owen Haupt opened the scoring by diving into a cross from Caeleb Stelker and heading the ball in from 7 yards out. Just minutes later, another Stelker cross was unplayed by anyone until it landed at Anthony Poropat's feet. He shot the ball into the net to give Vicenza a 2-0 lead. Haupt then passed the Rota defense after the ball went over everyone's heads and put it into the net from 13 yards.
Vicenza started to sub generously. Gordon Heap then dribbled through the middle of Rota's defense before scoring and it was 4-0. Moments later, Heap crossed the ball perfectly to Peter Hartman, who was alone in front of goal and took it was 5-0.
Rota also brought new players into the competition but had a much shorter bench. And the admirals began to rally. Tyler DeMeritt cut the lead to 5-1 before halftime. In the second half he scored again with a header close to the goal. Carlos Lindo added another goal in a penalty shootout.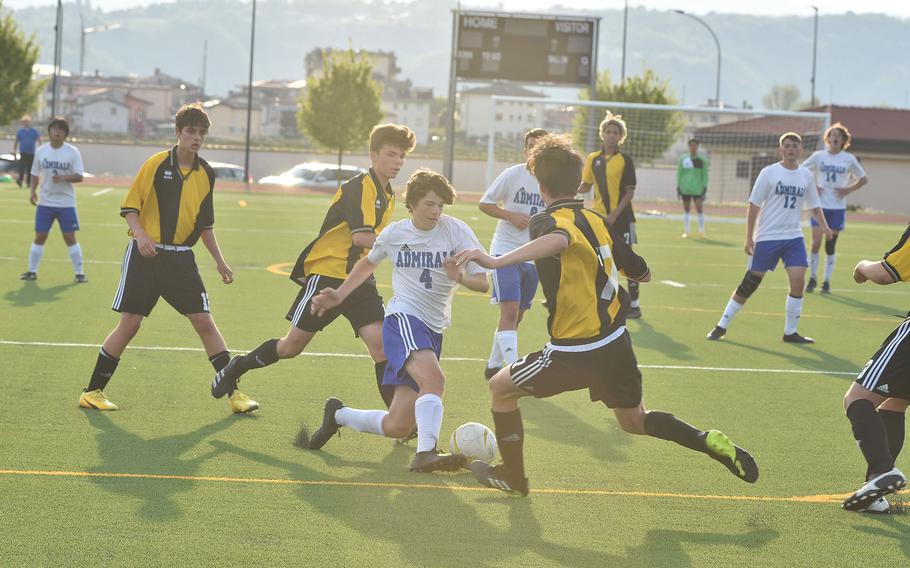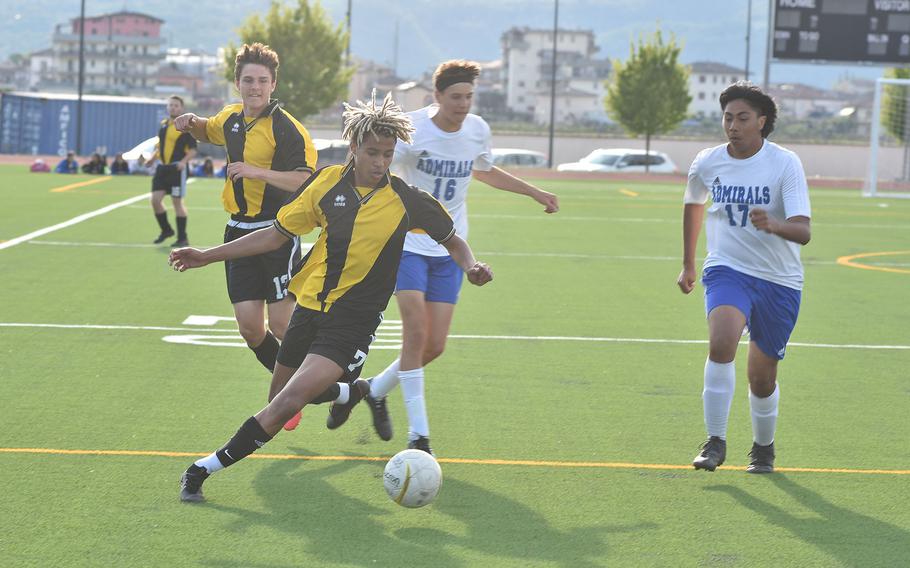 Meanwhile, Rota's top goaltender Nathan Alindog donned his green jersey early in the second half, shutting out the Cougars even as the starters returned en masse after Rota's third goal.
"The goalkeeper shines the most," says Rota coach Desiree Romero. "He just wanted to play a bit on the field today and we're just trying to give everyone some playing time."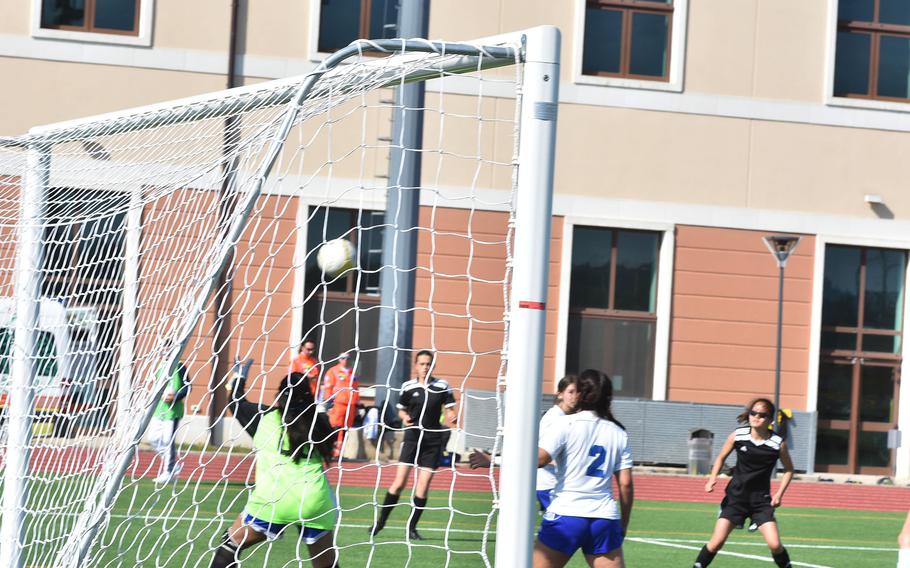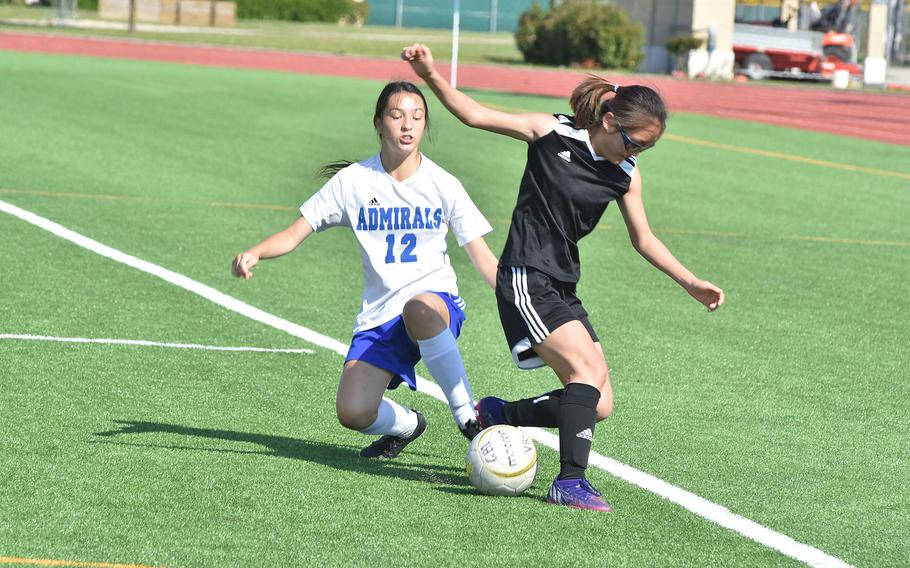 girl
Vicenza 7, Rota 0: The girls' game was much less complicated and convincing. All but a few minutes were played within striking distance of Rota goalkeeper Star Mercado – who had never played in that position until a week before the start of the season.
Senior Cougars standout Riley West has managed the lion's share of the Cougars' goals this year. She started again with a shot from 15 yards, which ricocheted off Mercado's outstretched hands into the goal for a 1-0 lead.
But then West's teammates took over as Sara Fitch, Maya Fitch, Caecilia Janssens, Alaura Stelker and Julia Rudy followed in quick succession to give Vicenza a 6-0 lead.
Rota's highlight of the first half came when Mercado stopped an Avonlea Sparling penalty. It was one of seven saves she made that day as Vicenza defeated Rota 16-0.
However, Sparling was in front of the net again early in the second half and this time she converted to give her team a mercy rule advantage.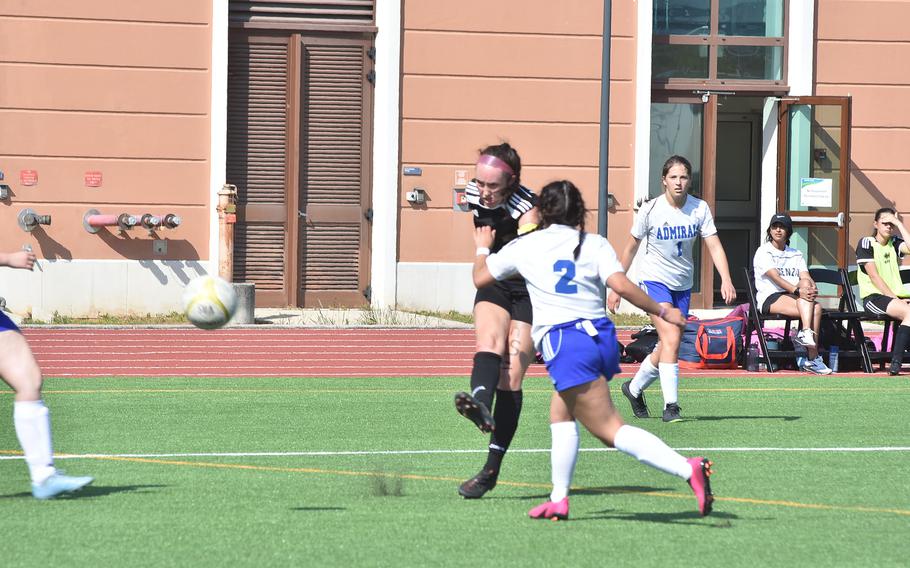 Rota coach Daniel Bennett asked his team if they wanted to continue playing and he liked the answer.
"We kept fighting," he said of a roster made up of a senior, a junior and the rest of underclassmen. "In every single game they play, they are stronger than before."
Vicenza coach Adam Ridgley said he was heartened to see the goals being distributed by his team, now in the 3-0-2 season. He said he's still looking for a "more polished" approach on offense and "not just running and chasing and shooting when you get the ball."