DIXON – When playing conditions are far from ideal, opportunism is a key factor in winning a football game.
DeKalb was in position precisely this Thursday at Sauk Valley Community College when senior captain Natalie Rosenow scored a hat trick to lead the Barbs 4-2 past Dixon on a wet, chilly day.
The wet grass was difficult to assess as the ball would slide farther and faster than normal several times, sometimes slowing the ball and leaving passes that went wide in the field.
"It's hard to play after rain; You can't really control the ball very well and if you try to kick it, it always flies in a different direction," said Dixon newcomer Carlie Cook. "Before you kick it, you just have to make sure you're kicking it in the right spot."
"It was challenging, especially balls in the air; You had to judge when it bounces and how, whether it's skidding or skidding or spinning," Rosenow said. "When it bounces off other people's shinguards, you have to be able to judge the ball. You don't always know where it's going to go."
She managed to hit the back of the net three times, with one goal in the first half and two more in the second half; She scored less than five minutes after the break and then finished the goal with about five minutes left. She also assisted in the Barbs' other goal.
Rosenow initiated the goal in the 12th minute when she deflected a free-kick over the outstretched hands of jumping Dixon goalkeeper Madeline McLane and just under the bar to give DeKalb a 1-0, 28-45 lead.
"I was just praying it would come in," she said. "I just thought, 'Please go in,' and it ended up being perfect."
DeKalb extended the lead to 2-0 with 15 minutes remaining in the first half when Rosenow's through ball was followed by Alexis Hart. McLane started to come out to get it, but hesitated when it looked like Hart was going to forestall her. After McLane resumed the attack, Hart was able to track him down first and with a deft sidestep kicked him into the open net.
But the Duchesses responded just two minutes later. Cook ran for goal but was knocked down in the box and awarded a penalty. She hit the ball a bit wrong, but it slipped under diving DeKalb goaltender Sarah Haley to reduce Dixon's lead to 2-1.
"In the past I shot straight at the goalie and my dad used to say 'shoot it in the corners' and I ended up shooting straight at the goalie. I tried my best to kick it on the corner but it slipped again and I thought it's going straight to the keeper again," Cook said with a smile. "But it slipped past her, so I guess I got lucky. But it worked out for us."
Early in the second half, the Barbs extended their lead back to two goals. Rosenow's shot was deflected off a Dixon player and put into the net to give DeKalb a 3-1 lead. 35:30 in the game.
Nine minutes later, Dixon reduced the deficit to one again when Cook managed to fire a cross pass from the right of DeKalb's goal to the left. Haley had moved left to challenge a potential shot from Cook and the pass found a wide-open Leah Stees, which Haley punched as she sprinted to get back to the right at the near post and go 3-2 at 26 coming: 30 left.
"I'm not really good at crossing, but I knew I was going to fall and I thought maybe I could try and get another pass," Cook said. "I hit it pretty well and it went right over the gate to Leah and she was in the right place at the right time."
DeKalb did his best to control things after that, and managed to resist a couple of Dixon chances. Rosenow put the lid on with five minutes remaining when she managed to get her foot on the ball from a corner kick for her first hat-trick of the season in a scrum.
"I didn't think I was going to make it because I had taken a few other shots and they kept going. But I thought: 'I'm standing here in front of the goal, I can shoot too,'" said Rosenow. "I think we had a lot of confidence today. We knew we could keep connecting and making plays. It didn't just have to be me, we all got along very well today and worked really well as a team."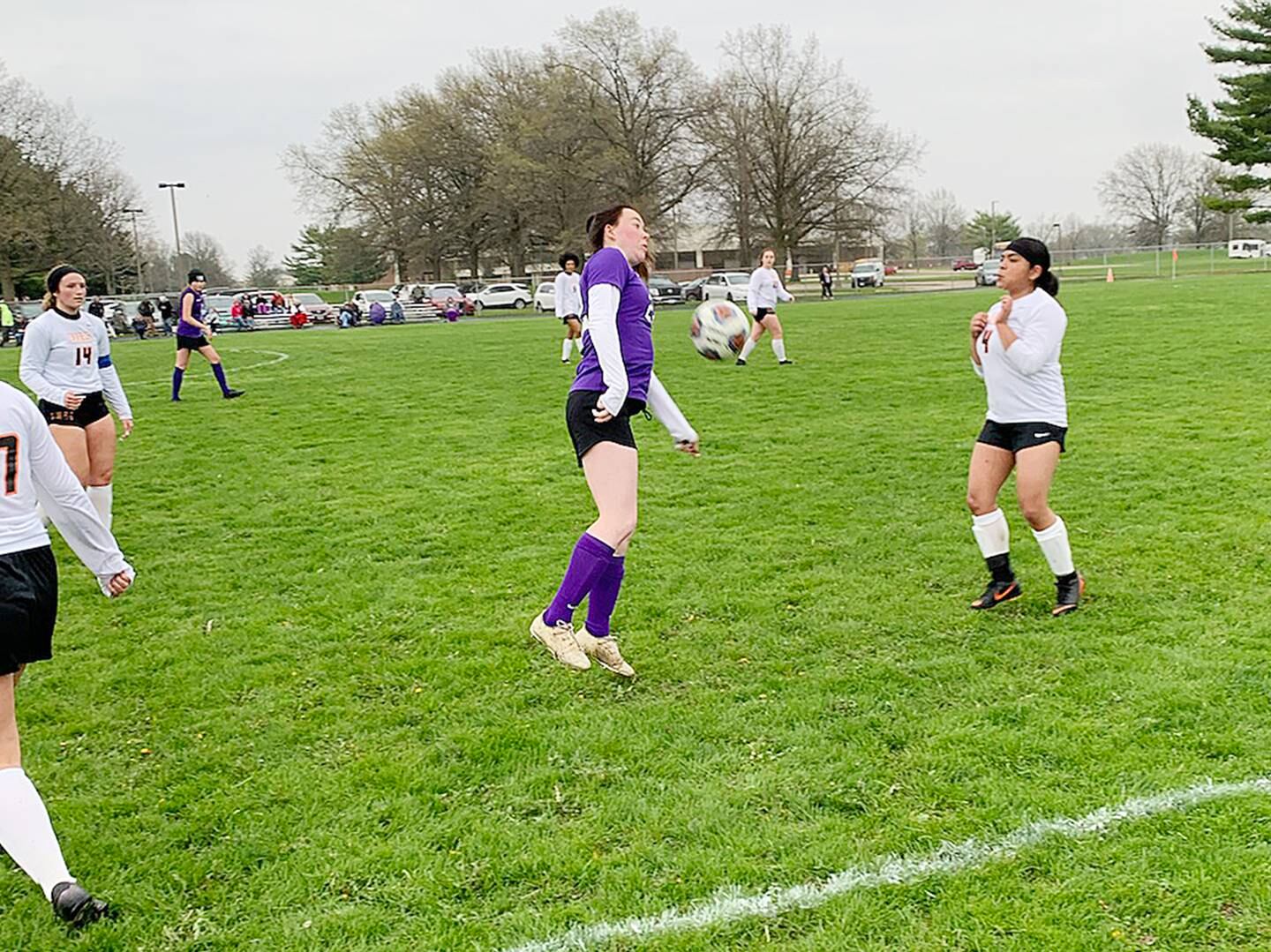 DeKalb had 18 shots on Dixon's eight; The Barbs had 11 shots on target and the Duchesses had six. Haley made four saves for DeKalb.
Barbs coach Nicole Fleming felt the Barbs' clear and precise passing in an unfamiliar field was the key to victory.
"It's something we've been working on that we own and associate with our passports, so I was happy to see that," she said. "I was actually surprised that the girls were doing so well given the conditions and the pitch – we're used to playing on grass – but I'm very happy."
McLane made seven saves for Dixon (9-5) and was praised by coach Kristin Carlson for her ability to fill in for injured starter Hanna Lengquist, who is yet to return to the goalkeeping spot but played some full-backs and midfielders on Thursday .
The Duchesses also played without leading goalscorer Kate Drew but found some confidence in their attack without their leader in their usual forward position.
"Madeline's just a freshman who got thrown in there because Hanna's a little injured and she played well," Carlson said. "We miss Katie Drew up front but I thought the girls worked together and played with a lot of confidence. We just join; They get tired of playing a lot of games in a short space of time after so many cancellations at the start of the season.
"I thought we played very well. We've added a new formation again – we're always happy to knock out others just to see what works. I'm very happy with all the girls, they work really hard in training and in the games."