WAVERLY — In 2015, Mike Ziola saw the Waverly boys' football program hit one of its lows.
Now, as head coach, he has helped orchestrate one of the best seasons ever – with a conference championship and now a trip to the Class B state tournament for the first time since 2010.
The fourth-placed Vikings made two dramatic bounces twice in Saturday's B-5 District B-5 Championship game at Waverly High School to beat Crete 3-2.
Waverly won the penalty shootout 3-0, with goalkeeper Ian Morehead making two big saves.
Waverly (14-2) plays Scottsbluff in the state tournament Thursday at 2 p.m
In 2015, Ziola was an assistant coach for Waverly. The collegiate team had a 3-11 record that year, and there wasn't much of a junior varsity team.
"(2015) we had a soccer meet and we had 12 kids and the head coach and I had to walk down the aisles just to get enough people to make a junior varsity team and (the JV) scored a goal the year," said Ziola. "So I've been investing in this program since 2015. From that point to where we are now, I have to see it at its very lowest point and now this has to be one of the highest points."
Ziola has been the head coach for three years and helped stop Waverly in his last attempt. He leaves after this season to become an assistant principal in his hometown of Columbus.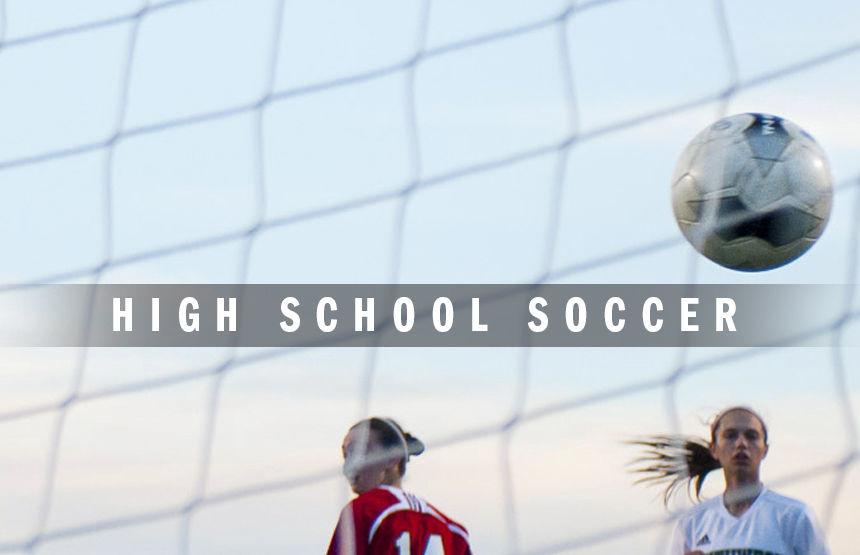 "Z is one of the best coaches anyone could ask for," said Waverly junior Tyler Brewer. "Columbus is really lucky to have him. He works with every single player just to make you better, even if you don't see the field that often. He kept us in this game. We were 1-0 down at half-time and if we had a different manager I don't know if we'd win this game. But with Z it's just different."
Waverly lived near the end of his season but rallied twice to tie the match.
First, Waverly equalized 1-1 at 5:43 before the end of regulation when Brewer scored with a long shot that crept right into the right post to level the game 1-1.
Crete only scored for five minutes in the 20-minute overtime, leaving Waverly to catch up again.
With only 3:10 left in overtime, Waverly senior Landon Tjaden scored with a shot from around 30 meters to make it 2:2. Just a few minutes earlier, Tjaden had to leave the field for a short time with a calf cramp.
"The mental and physical strength of our children was impressive," said Ziola. "It's not easy to score in football and when you score that late I'm just proud of them. They deserve all the recognition they're getting now."
Crete's newcomer Osvin Garcia Velasquez scored both goals for the Cardinals (10-6). All four goals were scored by the team going downwind. The wind made it a challenge for the goalkeepers, each making several big saves. Waverly led with shots on goals 24-16.
Waverly dominated the shootout, with Crete missing all three attempts and Waverly making all three.
Morehead made a jump to his right on the first lap. Ziola had looked around and knew where Crete's first shooter was likely to be aiming.
"Coach was watching a movie about these guys, so I salvaged that pretty easily," Morehead said. "I have great faith in my coach. He sure knows what he's talking about."
Morehead also saved in the second lap, and then Crete's final attempt sailed up.
Morehead also won a shootout earlier this season as Waverly won its first conference championship since 2008.
"Ian is the best goalkeeper I've seen and seen and also one of my best friends," Brewer said. "He works so hard and goes to so many camps. When we got to (a shootout) I'd rather have nobody on the net than Ian."
When Waverly had a chance to comment, a large crowd showed up and filled most of the seats.
"I've never been to a football game like this," said Ziola, who paced the sidelines like a basketball coach during the game. "We had a student department today. I don't know if that's ever happened in Waverly football. These kids are trying to do more than just play soccer. They try to get their classmates and the community excited about this game. I love this game and I just want to pass that on to these kids and this school. I think we did that today. We chatted if nothing else."
And Waverly made history.
"This is the first time we've made a statement in 12 years," Brewer said. "I know when we took team photos I was in tears. I started crying a little. It's so exciting to be in this position."
Photos: Waverly outlasts Crete in shootout to win thrilling title game in B-5 district