Lynden baseball and football advance, LC football secures crossover spot
WHATCOM — District baseball and boys' soccer tournaments are in full swing after opening week and the weekend games.
A few area teams in both sports have a chance to make a deep run and potentially make it to regional and eventually state tournaments in the coming weeks. Meanwhile, several teams have already abandoned their post-season run, while others have missed out on a spot in the district.
Full coverage of the opening weekend of the 1A District 1 baseball tournament on Saturday, May 7th is available here.
Here are the results of the other Postseason Matchups and what to look forward to in the week ahead.
baseball
2A District 1 Baseball Tournament Quarterfinal Round: #1 Lynden 10, #9 Cedarcrest 0
The top seeded Lions showed their strength as district leaders with a quick shutout by Cedarcrest in the tournament's opening round. Cedarcrest came into the play-ins after a 1-0 win over No. 8 Sehome but couldn't handle the heat from Lynden's powerful offense.
Lynden has now won 13 of their last 14 games and will enter a semifinal match against No. 4 Burlington-Edison on Tuesday May 10 at 6pm at Daniels Field in Anacortes
The winner secures a spot in the region and advances to the District 1 2A Championship against either No. 2 Anacortes or No. 3 Archbishop Murphy. The loser falls into the consolation round to play for another available regional seat.
boys football
3A District 1 Boys' Football Tournament, First Round: No. 6 Arlington 7, No. 11 Ferndale 0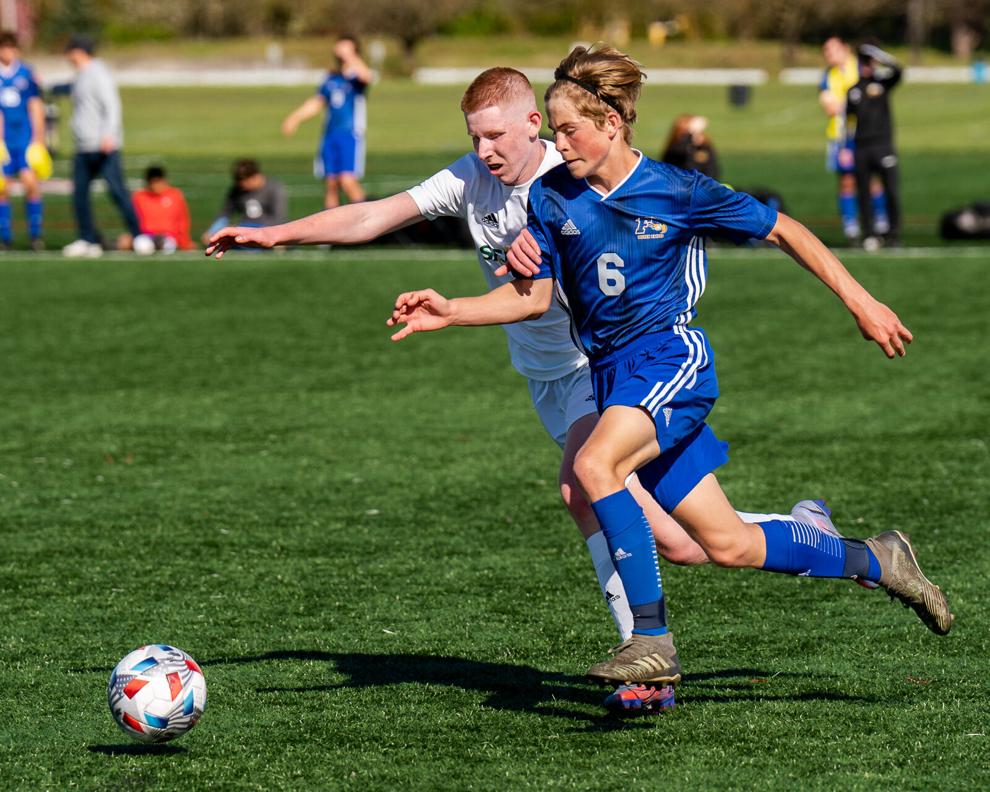 Ferndale pushed his way into the county tournament by notching key league wins over Sedro-Woolley and Blaine in the final two games of the regular season. They were immediately pitted against a strong Arlington team that entered the district competition on an 8-game winning streak.
The Golden Eagles were eliminated from the table after the loss and ended their season with a 6-8-2 aggregate (5-8-2 NWC).
2A District 1 Boys' Football Tournament Quarterfinals: No. 4 Lynden 2, No. 5 Archbishop Murphy 1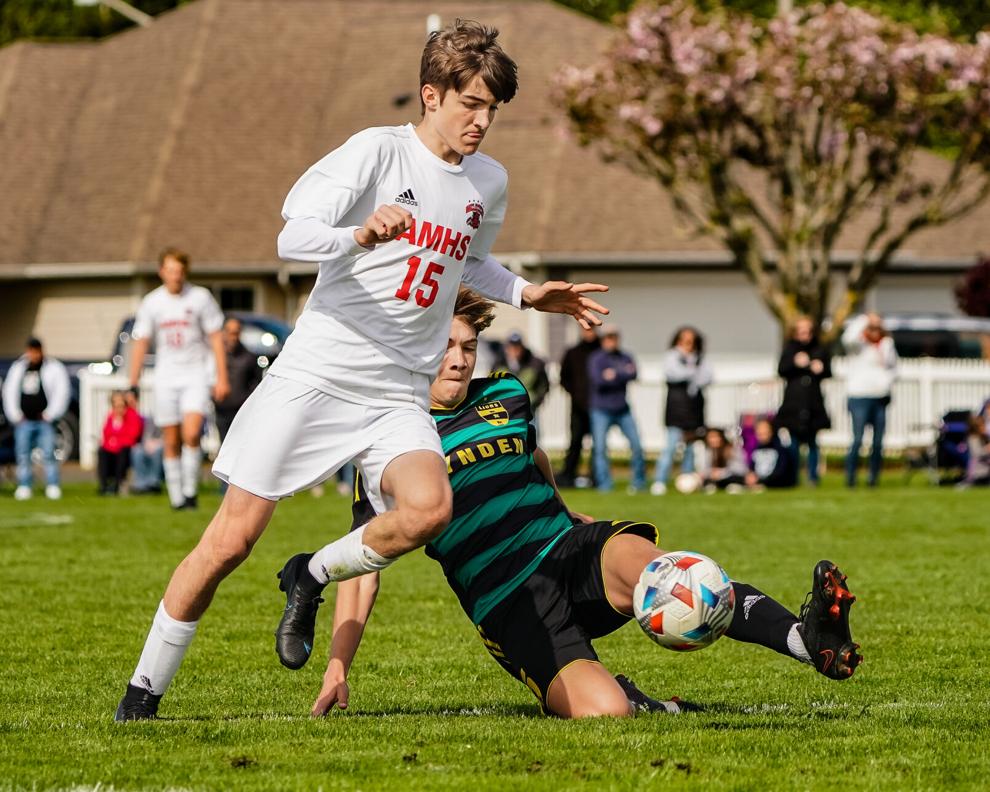 The Lions defeated Archbishop Murphy's talented team that had won their last eight games before the district competition. Lynden has now won five of their last seven.
Lynden is now one win away from securing a state berth after the win. They meet Squalicum #1 on Tuesday, May 10 at 7:00 p.m. at Civic Stadium to play for the 2A District 1 Championship on May 14.
The loser falls into the consolation round with a chance to play for the third and final berth in the state.
1A District 1 Boys Football Tournament Quarterfinals: #1 Lynden Christian 3, #2 Meridian 1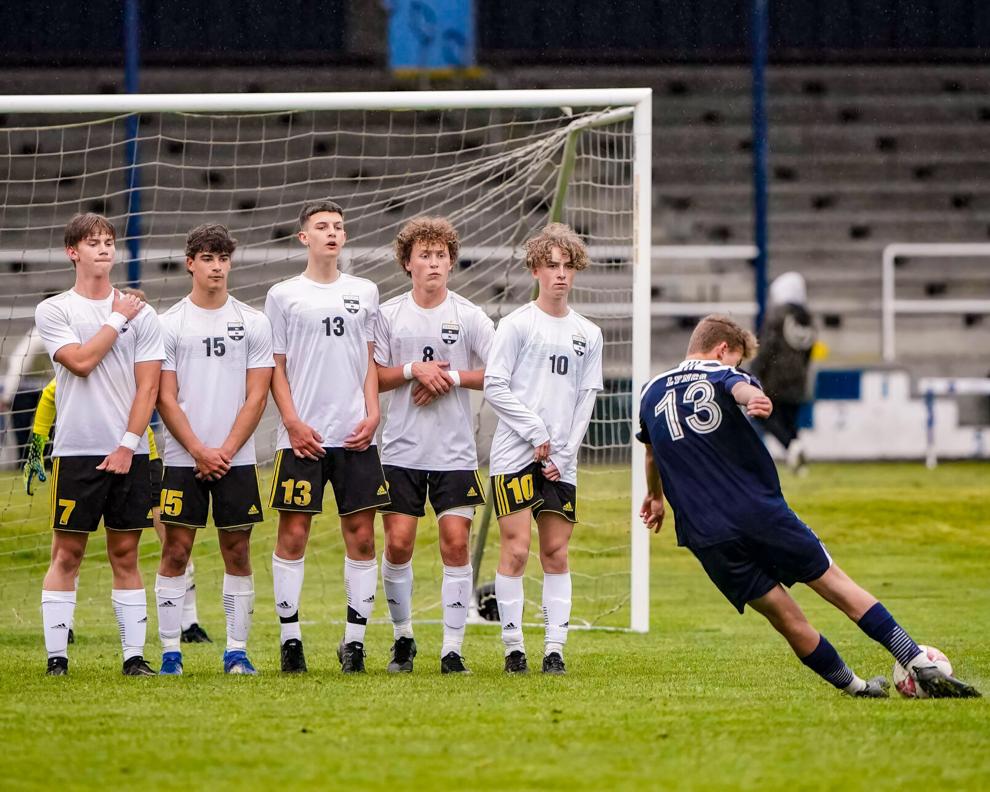 The Lyncs were the clear leaders among Northwest Conference 1A schools all season and the only team with a .500-plus record.
Lynden Christian continued her solid game on Saturday to go straight up to 1A District 1/2 Crossover on Saturday, May 14 at Sammamish High School. Your opponent has not yet been determined.
Meridian still has a shot at making the crossover when they take on No. 3 Blaine or No. 4 Nooksack Valley compete
1A District 1 Boys' Football Tournament Quarterfinal Round: No. 4 Nooksack Valley 3, no. 5 Mount Baker 1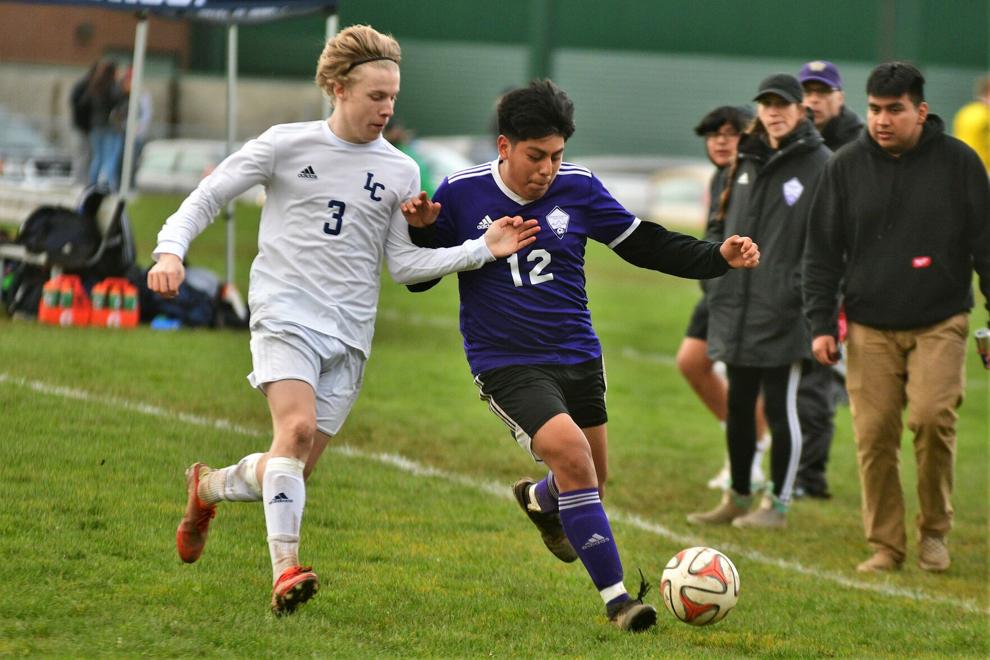 Nooksack Valley had a clear advantage going into this game after playing a packed season schedule.
The Pioneers had played 16 games in the regular season, while Mount Baker only had a four-game schedule. The two teams met in the Mountaineers' previous game on April 20, which ended in a 4-4 draw.
This time, Nooksack Valley got the win to keep the season alive. They will face off against Blaine #3 in a losers match on Tuesday, May 10 at 7:00 p.m. at Blaine High School. The winner of this game will face Meridian #2 in May for the final 1A District 1/2 crossover 12th place.
Mount Baker saw its brief season come to an end, finishing the year 0-4-1 (0-3-1 NWC).