In sport, tomorrow always comes. And it brings both promise and pressure to a brand new title to fight for. India's victorious Thomas Cup team are celebrated, celebrated and go down in history as pioneers. But even these pages have to be turned, because tomorrow always comes. As the youth immerse themselves in the praise, India's two watchtowers – Prakash Padukone and Pullela Gopichand – immediately called for more towers to be built to bolster India's badminton citadel.
Padukone waited 21 years for his All-England to find an encore and Gopichand continues to wonder which of the women or men can actually advance and set a trap. The duo never had the abundance of depth to contend for the Thomas Cup at a time when Indonesia, Malaysia, Korea and China were brimming with talent. But the two masterminds have patiently waited all these years for the next big headline to brighten up the shuttle world. As coaches running successful academies and mentoring young talent – some of whom successfully won Sunday's World Team Event – the two wisely urge increased efforts to capitalize on this triumph.
Indian ice hockey waited 41 years for an Olympic medal in 2021. Grand Slam doubles wins have dried up since Leander Paes, Mahesh Bhupathi, Rohan Bopanna and Sania Mirza Malik began retiring. Indian shooting has gone two Olympic Games without a medal. Vijender Singh's bronze from Beijing is still looking for an upgrade. Viswanathan Anand went on to win world championship after world championship, but the second rung wasn't exactly a step behind.
The best of Express Premium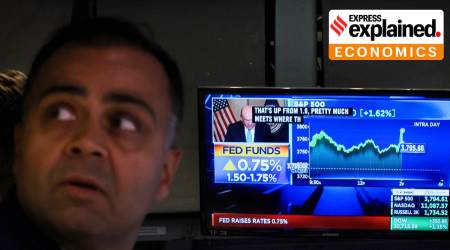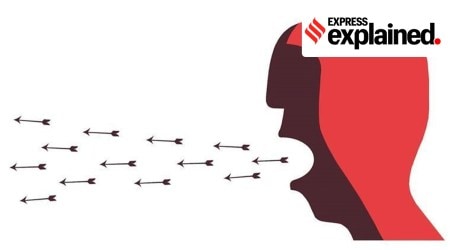 Lovlina Borgohain appeared in Tokyo to follow in MC Mary Kom's high-top boxing boots, and Mirabai Chanu eventually revived weightlifting 22 years after Karnam Malleswari. But Sania Mirza, Dipa Karmakar and Sakshi Malik have yet to find equally accomplished successors. PV Sindhu followed Saina Nehwal well and was a step up in most events but both Padukone and Gopichand have spoken of the sparse talent waiting to take the baton in women's singles.
In men's badminton, young Priyanshu Rajawat swayed up front waiting to charge off the wings as the newly crowned Thomas Cup champions lined up to take the podium. And there's Ravi Kumar, the great find of trials, Kiran George and Mithun Manjunath alongside young cup winners Lakshya Sen and Satwik-Chirag, who will take it upon themselves to defend the Thomas Cup in two years' time. However, it is worth reiterating that it was Kidambi Srikanth and HS Prannoy who used the combined experience of their careers to guide the Indians to the Cup. Two years from now, China and Malaysia, who fielded young rookie teams in Bangkok, will be in advanced stages of their regeneration and become stronger contenders.
Nothing cements resolve like stinging losses. And this time it was India who dished them out, with Prannoy, Srikanth, Satwik and Chirag channeling their disappointments from defeats to victories. Time never stops and 2024 will be a difficult title defense – something Padukone and Gopichand have drawn the attention of the giddy partying country.
When HS Prannoy had the brainwave two months ago that India's Thomas Cup squad should get serious about the tournament in Thailand and started stringing feathers for the colorful dream catcher, his optimism was based on the results on the track. Srikanth and Sen had won a medal at the World Championships, with Sen reaching the All-England final. Satwik and Chirag were ripe for the ambush of the badminton superpowers and also suffered from the narrow defeats of the last few months.
But this was the fusion of a decade-long journey of these men cleaning out the inconsistencies in their games, effecting countless replays of that net dribble, and chiseling the jump-smash angle to get it just right in that one moment when it would be on strapped to the floor. Indians observed a successful week. The badminton fraternity must prepare for years of silent practice, not live streamed or announced on social media. Doubles coach Mathias Boe spoke just hours after the triumph on how India must quickly shed the perennial underdog and embrace the favourites. The Thomas Cup was just the beginning, a dizzying, grinning, but now comes tomorrow.
This column first appeared in the print edition on May 18, 2022 under the title "The Challenge of Tomorrow". Write to the author shivani.naik@expressindia.com