Newton Junior Brody Bauer likes the way the Cardinal baseball team is trending. But he knows that they are far from a finished product.
"We're definitely not perfect. Not even close. But we're making some steps in the right direction," Bauer said after Newton stabbed Oskaloosa 16-4 on Friday night. "We have guys who are consistent, but as a team we are not as consistent as we want to be. We are going in the right direction, but we can do even better."
Friday's Little Hawkeye Conference game against Oskaloosa only went five innings as Newton hit three runs in the first, four in the second, six in the third and three in the fourth to win easily.
It was the Cardinals' first win against an LHC team since taking over all three from Pella Christian in 2018.
Newton also posted double-digit wins for the season. The last time the Cardinals did that was that same summer of 2018.
"This is my fourth year of varsity baseball and this is the first time we've defeated a conference team in all three games," said Newton senior Braydon Chance. "It feels really good. It feels like we're headed in the right direction at the right time. This is the official second half of the season so it's great momentum."
The Cardinals (10-8 overall, 6-6 in the LHC) scored 14 hits. The top four batters in the lineup — Turner Williams, Bauer, Chance and Kacey Sommars — had 10 of them, and they reached base on all but three plate appearances.
"These guys are really important," said Brad Kahler, Newton's baseball coach. "I don't expect that kind of night from everyone in every game. But it's nice when it happens and it was good to see the guys down the line succeed as well."
Others were productive. In the first case, a lone pawn and Chance went with an out. With two outs, Eli Stewart went to load bases and Kael Swarts drew an RBI walk. Then Evan Grimm tied a two-run double from 7th in the lineup.
The Indians responded with a four-run second inning. Eight batsmen went through the court in total and Oskaloosa scored the four runs with five hits and two cardinal errors.
The top of Newton's order did the most damage in the second. Williams doubled with an out and then Bauer left. Chance's RBI double made it 4-0, and then Sommars shoved two others in the way with a two-run double.
Swarts came through with an RBI single with two outs to close scoring in the frame.
"Again we gave up the four but came right back and scored more in the next inning," said Kahler. "It was an issue all year long. If we score, we probably win. That's how it went."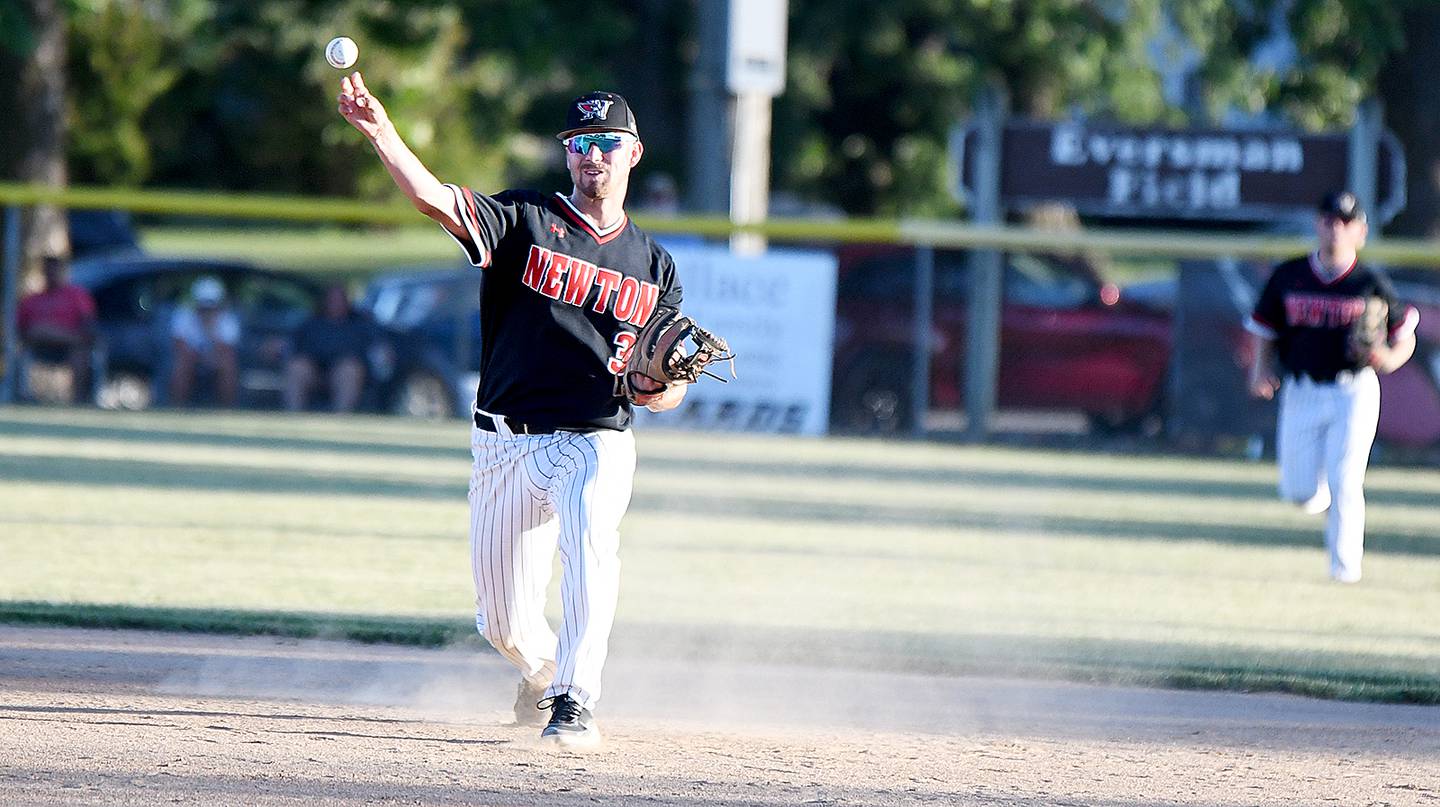 In the third, Newton sent 10 batters to the plate. Tade Vanderlaan started the inning with a contra field single down the line in right field.
Drew Thompson put down a bunt and managed to get two runners on base after an Oskaloosa error. Williams' RBI single extended the lead and then Bauer drove in two more with a single.
Chance singled before a Sommars RBI double. and then Swarts topped the goal in the inning with an RBI sacrifice fly to the left.
The Cardinals scored enough runs in the fourth to turn on the 10-run mercy rule. Thompson opened the inning with a walk and then Williams went single and Bauer went to load bases.
Thompson's courtesy runner Jordan Killmer scored on a wild field before Chance made it 16-4 with a two-run single. All three runs went without outs.
"I think we're moving in the right direction," Williams said. "If we can continue these struggles and continue to score against better teams like we did tonight, that will tell us a lot. We have to keep it going."
Williams was 3-for-4 with three runs and an RBI from the starting lineup in the lineup. The left-hander beats a team-best .482 and ranks second on the team with 16 runs scored. His on-base percentage is 0.517, which also leads the team.
"It's the consistency in the cage and the willingness to come here every day. The guys also hold me accountable if I slack off," Williams said. "In the past few weeks we've gotten back on track with our offense and everyone is holding everyone accountable."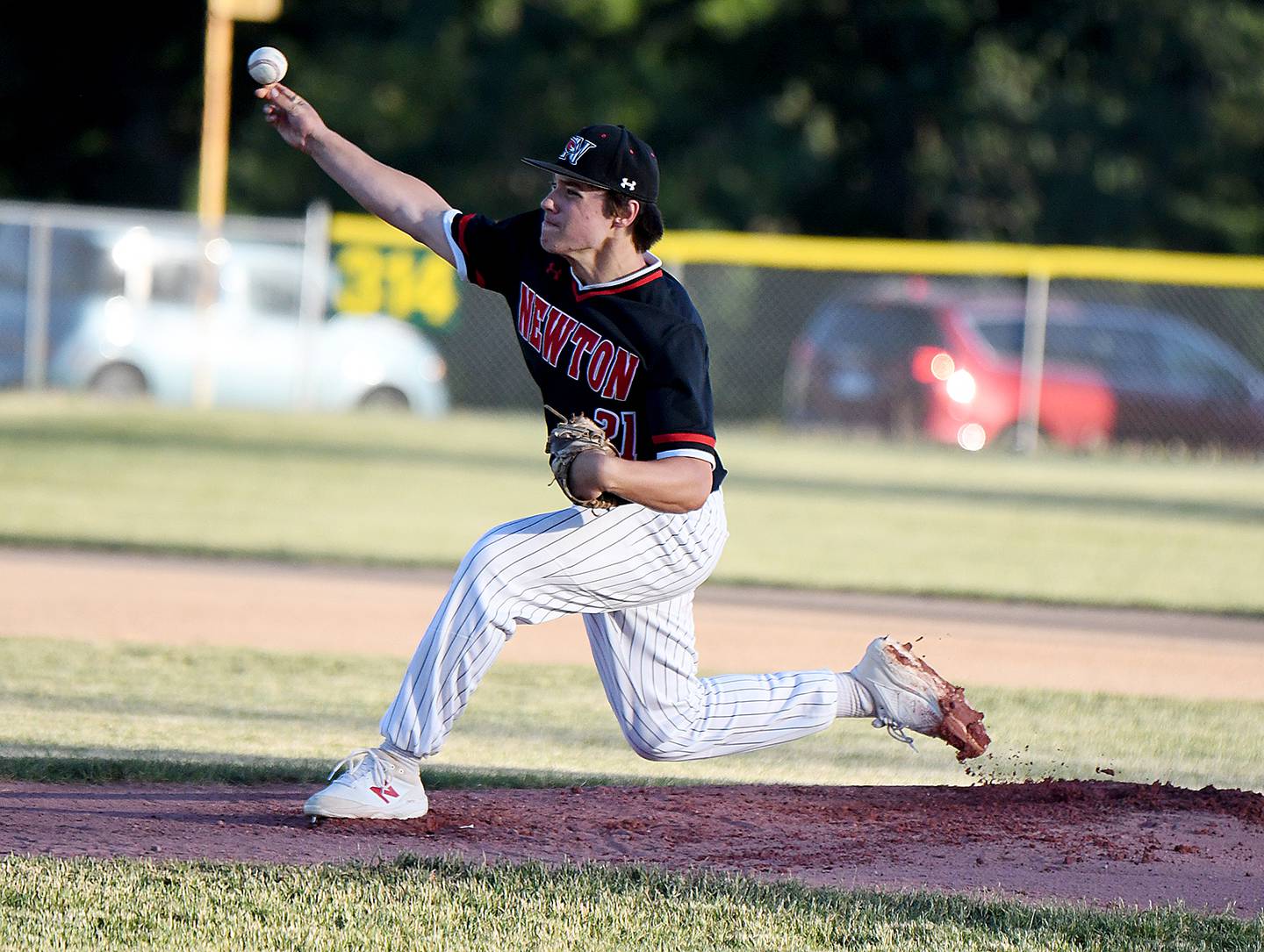 Bauer finished 2-for-2 with four carries, two RBIs and two walks. He bats .360 and leads the team with 19 runs scored. He's on base more than 46 percent of the time.
"I have the feeling that we were confident as a team after the big win on Wednesday," said Bauer. "We approach every game the same way but we felt good when we came in and were dying to get back in the penalty area."
Chance finished 3-for-3 with three runs, three RBIs and a walk. He also jumped in most of his bats on the first pitch.
"I know the pitching side of anything that helps. If I get ahead as a pitcher, I know that's an advantage," Chance said. "So I try to take advantage of that. And often the best pitch you see as a hitter is the first one because they're trying to get ahead on the count.
Sommars finished with two hits, three RBIs and a run made. He also served his first full game of his career on the mound. Sommars leads the roster with 23 RBIs and is second with 16 runs scored.
On the mound, he won after allowing four runs — two earned — on seven hits with six strikeouts and two walks.
Neither team had much pitching left on a Friday. Sommars (1-0) was big for Newton that he could go the distance and he can still throw on Wednesday if the team needs him.
Swarts had a hit, a walk and three RBIs, Grimm doubled and finished with two RBIs, Stewart walked once and scored a run, Thompson scored a singles run and scored a run, Vanderlaan scored a singles run and Riley Mouchka and Killmer each scored a run as a courtesy runner.
Oskaloosa (7-12, 2-8) finished with seven hits and two penalties. Newton beat the Indians 42-8 in three LHC games this summer.
"It's nice to see things coming together. We're hitting hardline drives now and we're not blowing everything up," said Kahler. "We already have more wins than last year. Next week is a big week. We have to keep playing well."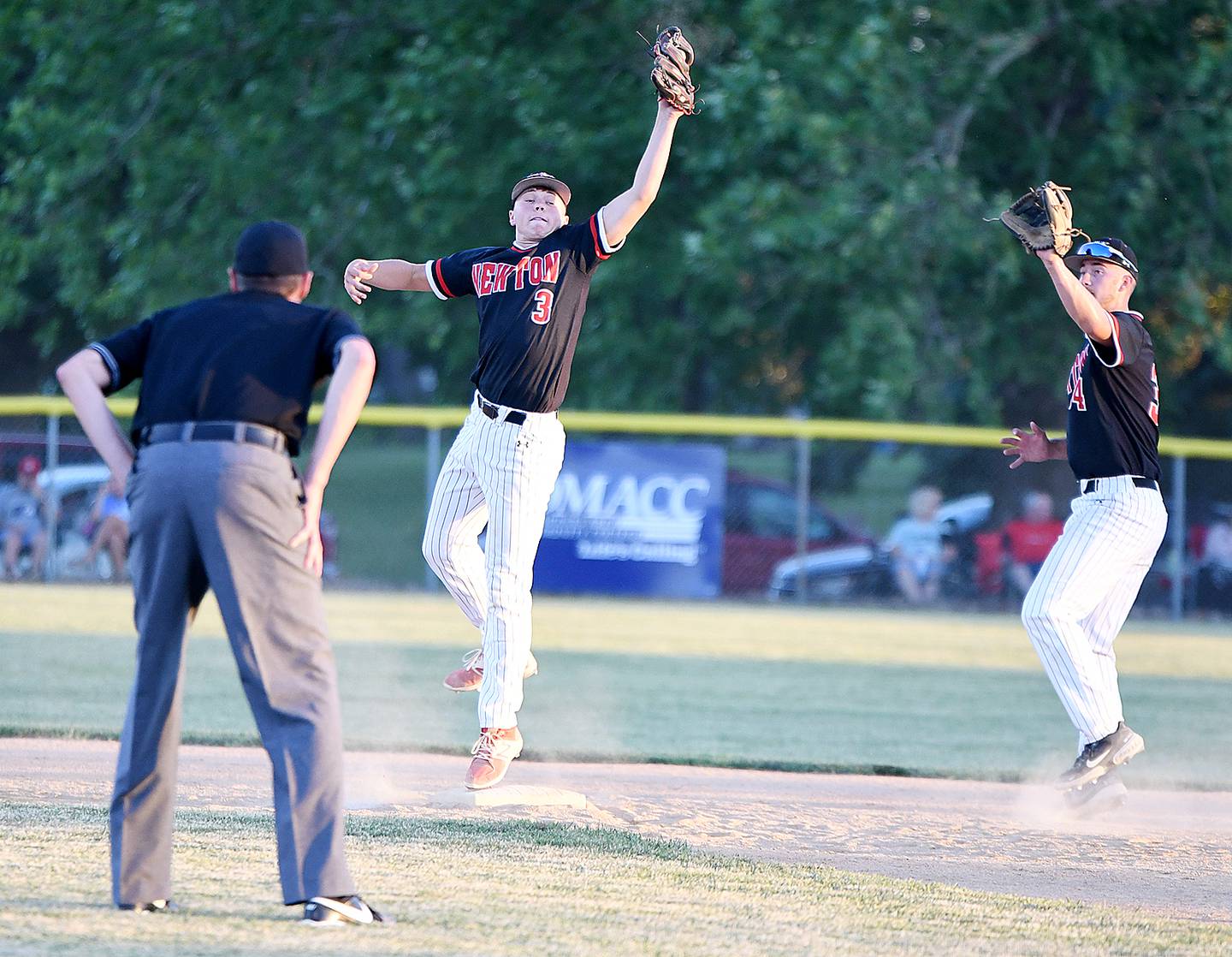 The Cardinals meet Pella in a key LHC doubleheader at Eversman Field at 5:30 p.m. Monday in Newton.
Chance said the roster will treat every game as if it were a postseason game from now on.
"We have to keep hitting. We have to get to the base," Chance said. "We have to keep going. We have a chance to be the two or three seeds in our district."