Kapil Devs XI wasn't the only Indian underdog in all whites to make history in 1983. A month after the Indian cricket team hoisted their first World Cup trophy in London in June, a shy, frail 26-year-old from Bombay became the first Indian woman to make the global top ten list in Copenhagen the badminton player was recorded. Ami Ghia became world No. 7 in 1983 Badminton World Championships where Prakash Padukone won bronze.
Contrasted with the cricketers, whose victory has been compared to the Indian men's badminton team's recent debut Thomas Cup win – Ami returned from her sports biopic-worthy moment earlier this year, to neither garlands nor media frenzy. "But I was and I am completely in agreement with that," says the 65-year-old in a soft voice and shows the typical equanimity with which she dominated Indian badminton courts for 18 years. Dubbed the "female Natekar" by sportswriters for her deceptively clever shot placement, Ami – who was an 11-year-old Santa Cruz schoolgirl with pigtails when she first started playing with a wooden racquet – claimed seven national singles titles, ten national doubles and six mixed Double between 1970 and 1988.
To understand how a nervous, diligent student at Maneckji Cooper Education Trust School became an undisputed one Badminton Queen Without the gifts of speed or strength, just ask the seasoned Shuttler where she keeps all her trophies today. "Some are visible and some are not so visible, but they remain," she says, landing her words as precisely and cryptically as her victorious cross-court shuttles once did.
Saina Nehwal was not yet born when Ami gave up the game to raise two boys, who used to abuse her with their clubs as a child. She later took home the individual gold medal in the 35+ category at two World Masters Games by the time she returned to Australia and Portland international places in her forties, but for most of the last two decades Ami has been a silent spectator , who watched the steady rise of Indian badminton through not only the nimble hands of Saina and PV Sindhu, but also Kidambi Srikkanth, Lakshya Sen, Prannoy and "Satwik-Chirag" – the doubles partners with an associated name – who brought the Thomas- Cup trophy home.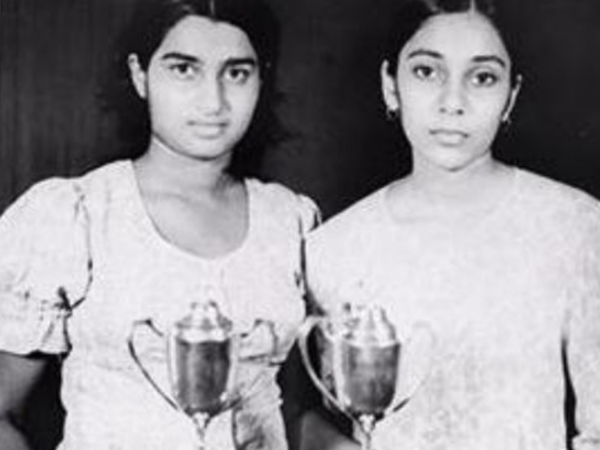 "I'm sure the effect of seeing the boys wins has already seeped into them," says Ami, referring to 14-year-old Unnati Hooda, who won a gold medal at the Khelo India Games two weeks ago. after accompanying her Thomas Cup players as part of last month's Yuva Cup. "Junior players can learn a lot by watching experienced players prepare for international tournaments."
"Uber" meant just an international trophy coveted by female shuttles and "Junior" meant just the under-18s at the time of Shah's pigtails, as photos of local badminton legends like Nandu Natekar and international players like the three-year-older do Lena Koppen filled her scrapbook. Barely a teenager then, Ami – along with her classmate Sujata Jain – had startled male and female faithful at the Khar Gymkhana with her cheerful bravery. "I used to play at home when one of our neighbors suggested to my father that I could play indoors if he became a member of Khar Gymkhana," recalls Shah, who donned shorts after school and worked out daily from 4pm to 7pm in the Gymkhana, which Homi Talyar Khan had hired as a trainer. A national volleyball coach named PV Mani introduced her to conditioning and weight-training exercises that "improved my physical physique." In three years she won the district championship in the junior women's singles.
"I think the first time I played with imported shuttles was maybe when we went to a game in Russia in 1975. It was my first international flight," says Ami, who joined the Western Railway national team, which had a team coach. Until then, "it was all about playing with each other and learning from each other," says Ami, recalling longtime doubles partner Maureen Mathias and mixed doubles partner Leroy D'Sa, alongside formidable rivals Madhumita Bisht and Kanwal Thakur Singh, who remain her friends this day. While her parents did not accompany her to tournaments, her father made a point of listening to the radio commentary whenever she played outside of Bombay, even when her mother filed valuable newspaper mentions. "There was no funding or sponsorship," says Ami, adding that the burden of costs falls on the employers, parents and organizations that invite the players. Today, even with money and jobs chasing top players, "it's unfair to compare generations," says Ami.
Ask the former shuttle driver — known for giving precise directions to her doubles partners without looking back — to look back on her journey, and a sum total of fleeting memories emerge: Traveling to Delhi for the Arjuna Prize in 1976, donning Uniforms for the 1984 Thomas Cup and Uber Cup, first played on artificial turf at the 1978 Commonwealth Games in Canada. However, she cannot remember the last time she strung a racket: "I have to look in my scrapbook."