COLFAX — The Lynnville-Sully baseball team improved its batting average from .281 to .357 this season. And the Hawks' baseline percentage is .497 this summer after registering a .381 the season before.
What is the reason for the improvement?
"Our offense right now is a different team than I've had in the past," said Lynnville-Sully baseball coach Scott Alberts. "We put Stacey (Alberts) on the program this year and she gave up softball. She asked us what she could do to help. And one place I pointed out was our offense. I needed someone who would only focus on offense. And she did. I point to her. She spent a lot of time with the kids."
The offensive improvements helped the Hawks go from an 18-11 record last season to 20-2 this summer.
LS also ended its quest for a South Iowa Cedar League title on Wednesday. Before beating HLV in the decider, the Hawks downed Colfax-Mingo 14-1 in five innings on Monday.
That at least gave the Hawks a share of the SICL title.
"It feels great. That was our first goal," said Conner Maston. "We haven't won a single baseball since I was in high school. It feels good to do that this year. Baseball is something , which I really wanted to have. We're getting closer. We don't want the joint title. We want the whole thing."
The Hawks got the whole after beating HLV 10-3 in their SICL and regular season finals on Wednesday.
LS has hit double-digit runs in all three games this week and has hit at least 10 runs in a total of 15 games this summer.
Total home runs have more than doubled and total runs scored have improved by 81 so far.
"We told our guys and showed them if you want to compete at the next level, that's what the numbers look like," said coach Scott Alberts. "We're starting to look like this team. Now you have to put the team on the field when districts come and we have to prove that."
The Hawks proved their worth against the Tigerhawks on Monday. Leading their 14-1 five-inning win was Maston, who was a triple away from the cycle at the plate and hit 11 out on the mound in his five innings.
He put the Hawks (21-2 overall, 16-0 in the SICL) on the board with a solo home run in the first. He walked and scored in the second, had an RBI double and scored in the third and then a single in the fourth.
"He's such an incredible athlete. He's an incredible boy too," said coach Scott Alberts. "One cannot say enough good things. He brought the focus tonight."
The Hawks got the one run in the first but overshot six in the second and four in the third.
The Tigerhawks were limited to just two hits off plate and their four pitchers totaled 14 walks.
"With the districts coming, everyone is trying to play the game and figure out what's what," said Colfax-Mingo baseball coach Drew Otto. "That's another piece of the puzzle.
"We tried to compete, but we also saw some of our young people at varsity level for the first time, so that was exciting."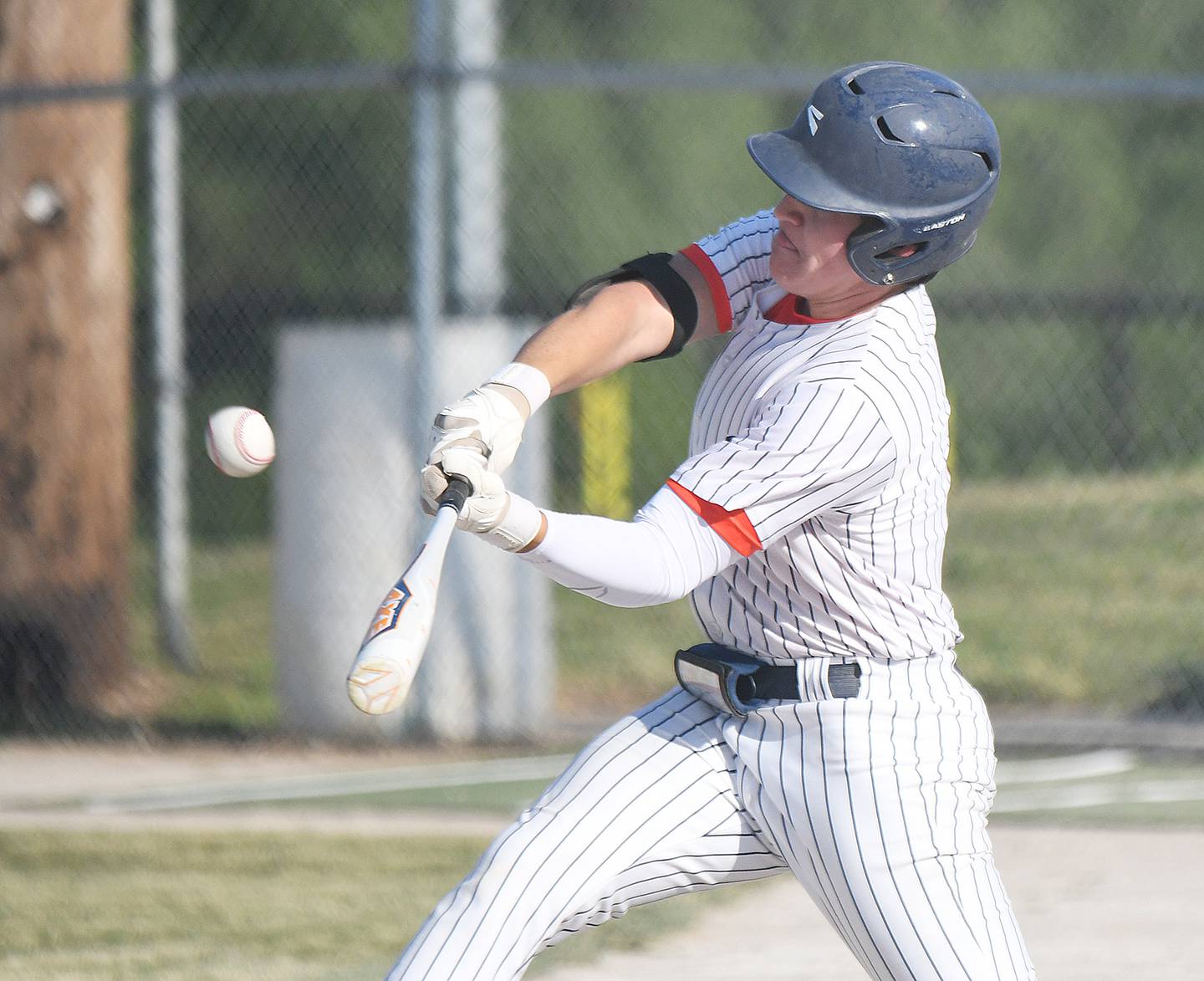 Blake Van Wyk opened the second inning with a single and scored with a sacrifice fly from Carson Maston.
With two outs, Corder Noun Harder, Lannon Montgomery, Conner Maston and Bryce Richards all drew consecutive walks. Caleb Rea then cleared the bases with a three-run triple.
Rea had two hits, a run, a walk, a hit by pitch, and four RBIs.
"It felt good to finally go out and get some base hits in the game," said Rea. "I was just trying to get the ball straight. I could hit it anywhere."
The Hawks' third four-run run included a two-run homer by Noun Harder. Montgomery then walked and Conner Maston's RBI single drove another run home.
Carson Maston came in the fourth and then Conner Maston's single with two outs kept the inning alive. Richards and Rea both walked to ride in another run.
The Hawks went on two runs in the fifth without scoring. They went four times and two of those players came around to score on wild squares.
Conner Maston (6-0) won on the mound after throwing five innings and allowing just three hits and two walks. He struck out 11 and also hit a batsman.
He pulled back the Tigerhawks in the first and third in turn, hitting five total in those frames.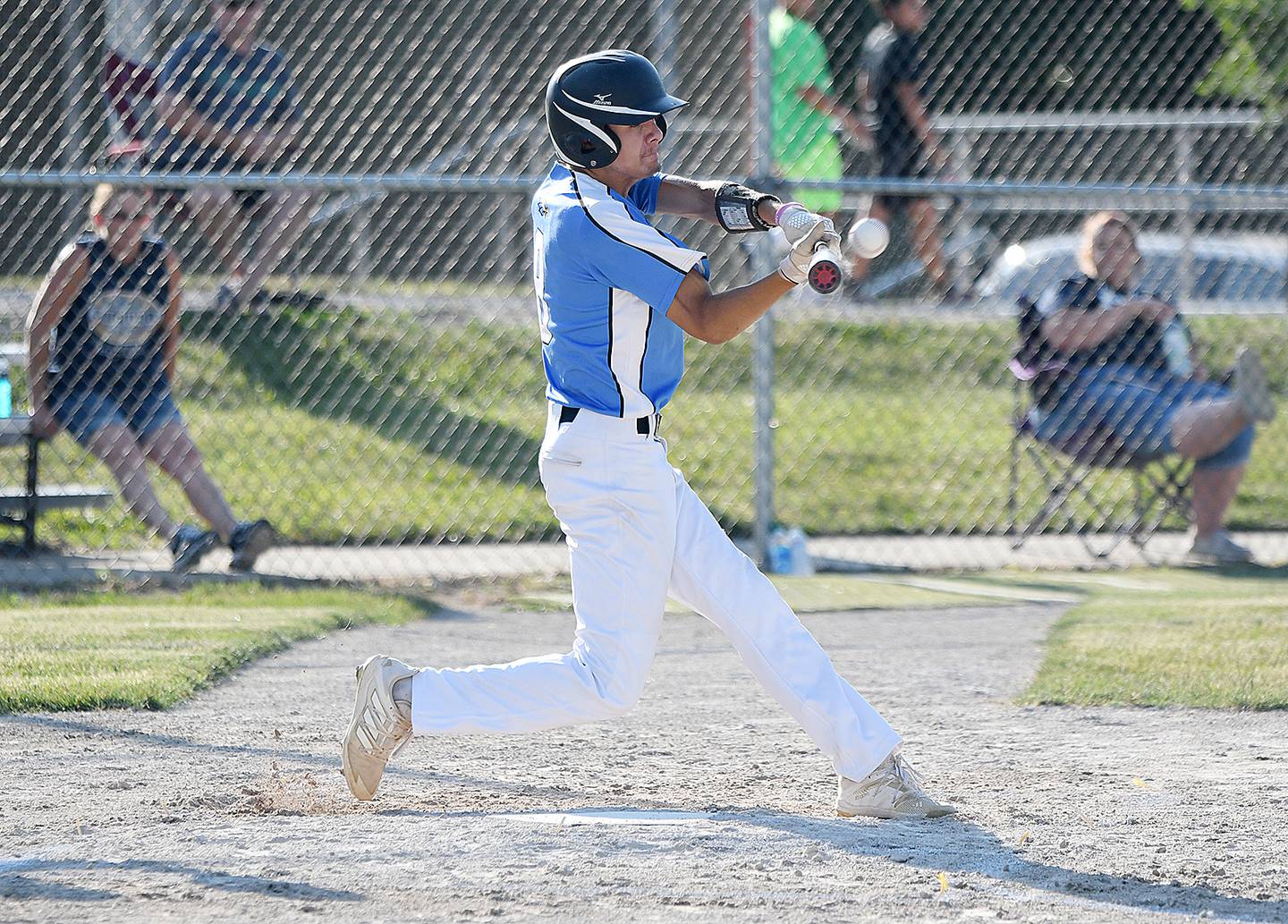 Cole Bracewell scored C-M's first in the second and Donavan Baucom left to set up two runners with one out. But Conner Maston got out of the jam with back-to-back strikes.
"I really need to make my transition work. It's been a little off the mark the last few times," Conner Maston said. "Tonight was actually pretty good. I got some good hitters out with this pitch. I got Cael Bracewell out before two of them. I felt good about it. He's a really good hitter."
Joe Earles reached with an infield single and Nathan Sloan walked with an out to put two more runners on base in the fourth. Conner Maston also got out of that jam and ended the inning with a strikeout.
The Tigerhawks scored their lone run in the fifth. After consecutive strikes from Conner Maston, Cael Bracewell was hit by a pitch and scored on Colton Edwards' RBI single.
"We don't want to give up. It's about the next piece. Our philosophy is so what, now what," said Otto. "No matter what our situation is, we have to be ready for the next game, whether we're up or down. That was a tremendous development in our culture. We're getting tougher mentally and concentrating on the next game."
The Hawks conceded 14 carries with only nine hits.
Noun Harder's hit was the two-run home run, and he also hit two runs and had two RBIs. Montgomery walked twice and scored two runs, Richards walked three times and scored one run, and Norrish walked twice.
Carson Maston walked twice, netted once, had two runs and had an RBI, and Van Wyk added two hits, a run, an RBI and a walk.
Colfax-Mingo (4-14, 3-12) will use this game as a lesson in what it takes to win a conference title for years to come.
"I wanted to expose some of our guys to a game like this. That was the #1 pitcher for the conference champion," Otto said. "It looks like this. These guys can prepare us for what we need to do to be in their position."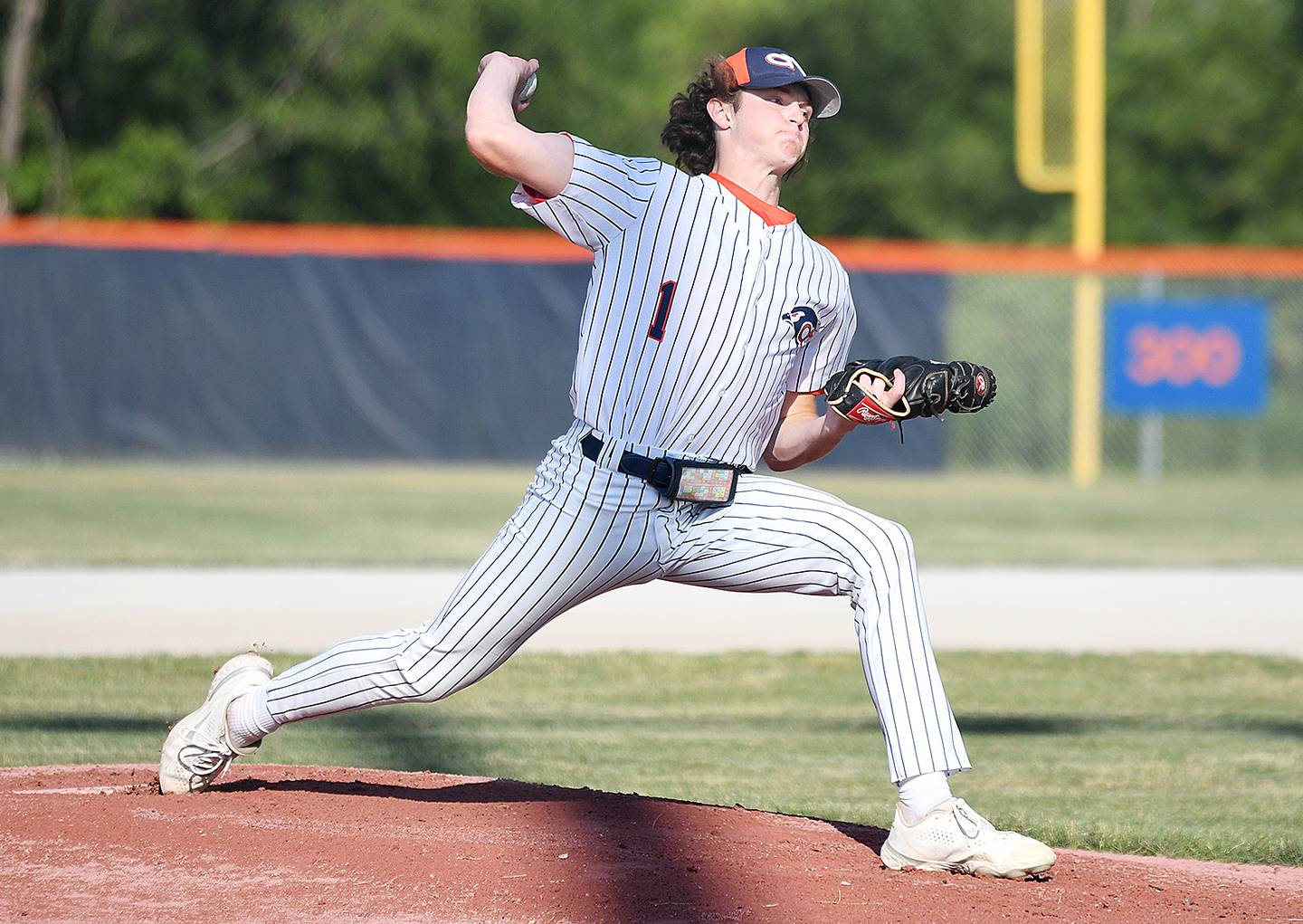 Lynnville-Sully 10, HLV 3
SULLY — A five-run third inning opened up a tight game, and the Hawks used 13 hits to send off HLV Wednesday during a SICL home contest.
Lynnville-Sully ended the Conference Championship with a 10-3 win over the Warriors. Four Hawks had two hits and Conner Maston tied his team-leading sixth home run of the summer.
"It feels great. We had a part of that last year and it slipped through our hands," said Coach Alberts of the SICL title. "Conner ran out of pitches that game, so that was a sour taste. It feels great to be in this position this year."
The Hawks led 7-1 after the third, adding a run in the fifth and two more in the sixth to stay ahead. HLV (7-9, 7-8) scored twice in the fifth.
Conner Maston's only hit was the home run, but his six bombs ranked third in Class 1A and his 40 RBIs are 10. He also hits .507 and has 33 runs.
Noun Harder counted two hits, a run, an RBI, a walk, and a hit by pitch. He bats a team-best .524 and has a team-best 38 runs.
Noun Harder is twice behind Conner Maston in the home run race.
"We really haven't talked about it at all, but deep down you know there's a competition," Conner Maston said. "We're both really competitive guys. But we won't let it go to our heads. We're not trying to hit home runs. We just want to establish solid contact."
Nikkel had two hits, two runs, a double, an RBI, a walk, a hit by pitch and a steal. He now has 20 stolen bases this summer.
Carson Maston had two hits, a run, an RBI and a walk, Norrish had two hits and a run, and Conner Maston was hit by a pitch.
Rea had a hit, a run, an RBI, and a steal, Braden Alberts added a hit, a run, and a walk, and Montgomery racked up a hit and two RBIs.
Dunsbergen doubled, scoring a run and walking once, Lucas Sieck walked once and Terran Gosselink scored a run.
The Hawks used three pitchers to go seven innings.
Montgomery (3-1) started and earned the win after conceding two earned runs, two hits and a walk in three innings. He dropped five.
Carson Maston threw two innings and gave up no earned runs and one hit with two strikeouts and four walks, and Alberts allowed two hits but nothing else in two innings.
The Hawks, who have won eight straight games, committed four errors.